For over 15 years, we have been supplying crusher parts for different crusher brands. That is why apart from supplying parts for Trimax crushers, we have the capbility to supply more than 5,000 parts for the following brands: -
- Jaques - Nordberg
- Kobelco - Sandvik
- Lokomo - Svedala
- Metso - And many more ...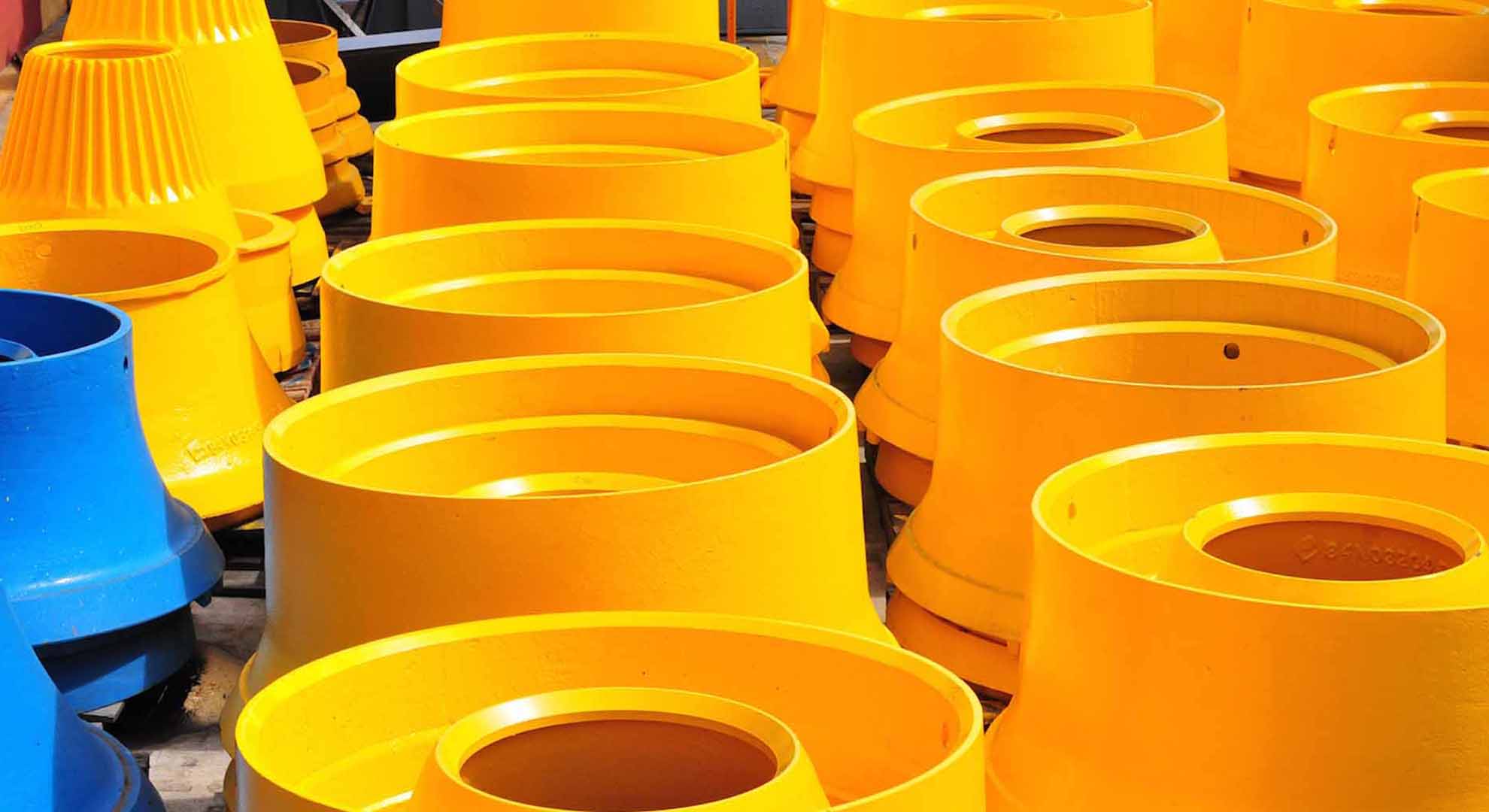 Rely on our superior quality crusher parts solutions if you are: -
- Concerned about minimising your crushing plant's down-times.
- A strong believer in maximising returns on your plant's monthly expenditures.
- Fed up with other suppliers who are better at giving excuses than supplying quality spare parts.
Why Customers Turn to Us?
Because you can't afford not to.
You may be using relatively cheaper internal spare parts from alternative suppliers that are costing you more money than you think.
Hidden costs from frequent production down-times as a result of poor quality materials, dimensional inaccuracies, or delays in crusher parts deliveries.
Why Switch to ADplus Crusher Parts Solutions?
- Significant productivity gains.
- Measurable operational and cost improvements that can enhance your ability to compete in the aggregates or mining industries.
By relying on us, what does it mean to your business?
What are ADplus Crusher Parts Solutions?
WHEN YOU DEMAND PREMIUM QUALITY